Advisory Services
We believe cybersecurity should be a business enabler and an asset to any organization. However, businesses are rapidly transforming, sometimes making it hard to keep pace. Our Advisory team understands these challenges and are armed with deep expertise to partner with you.
Our Advisory Services are custom tailored to build, assess, and strengthen any security program area. Our team collaborates with you to better understand your starting point, business goals, strategic requirements, and desired outcomes. The result is a thorough analysis, roadmap, and move-forward strategy with the goal of improving maturity and reducing risk.
Our team of experts make our Advisory Services stand out. They have worked on all sides of security, across large and small organizations, attained key cyber trainings and certifications, are relentless researchers, passionate about security, constantly networking, broadly published, regular conference speakers, and genuine thought leaders in their own right. Their focus is to address whatever need a customer has and deliver white glove results.
Based on hundreds of CISO interviews in our Feats of Strength magazine, our advisory services directly reflect focus areas shared by the security community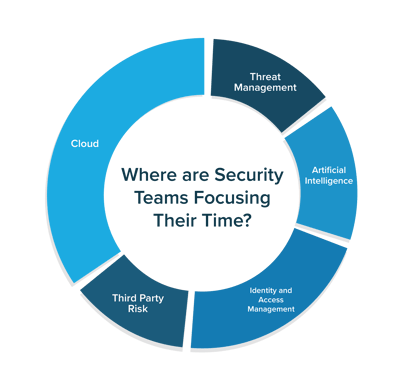 Examples of Advisory Services
Our advisory services go beyond the examples below and extend to any security program area,
so reach out to us to discuss your specific challenge!

Third Party Program Review
Improve the maturity of your third-party cyber risk management program

Gain an understanding of your third-party cyber risk profile and clearly identify improvements to improve maturity

Determine measurement against the Third Party Cyber Risk Management lifestyle

Policy and Procedure Review
Expert review on customer-provided policies and procedures

Identify opportunities to close gaps and strengthen overall maturity while aligning to the business

Establish or strengthen processes and knowledge around your existing policies and procedures

Artificial Intelligence Readiness Assessment
Identify and establish key program areas before investing in AI tools

Determine themes around data security that should resonate with any AI project

Recognize key "look-fors" in any AI tool to ensure it meets your needs

Receive recommendations written in business language to ensure everyone from the boardroom to the server room understands how your organization plans to embrace AI technologies

Identity and Access Management Program Review
Extensive review and analysis of your overall IDAM strategy including technology investments, processes, and roadmap

Establish strong alignment between IDAM projects and business goals to ensure security is proactively included in transformation discussions

Assess overall maturity to gain a clear picture of areas of weakness and strength to consistently reduce risk and improve maturity

Receive deliverables geared to an executive business audience to gain justification and buy-in across the organization

Cloud Security Maturity
Better understand the cloud security landscape through workshops and collaboration

Determine where you are in your cloud security journey based on your specific requirements and organizational goals

Identify your key security challenges and how to proactively address them

Prioritize next steps to mature your cloud environment




Partner with Our Experts to Overcome Any Challenge
Engage in collaborative business and technical workshops

Leverage our extensive knowledge and resources across every security program area

Solidify a forward-thinking strategy aligned with both business goals and technical requirements

Implement an effective, repeatable program strategy

Gain justification for program investments, decisions, and more