Security Framework Assessment

Advance Security Program Maturity While Reducing Risk​
K logix Security Framework Assessments provide strategic and tactical recommendations to address security program gaps, areas of strength, and deliver a clearly defined roadmap. These recommendations are turned into an actionable plan designed to drive the ongoing advancement of an organization's security strategy.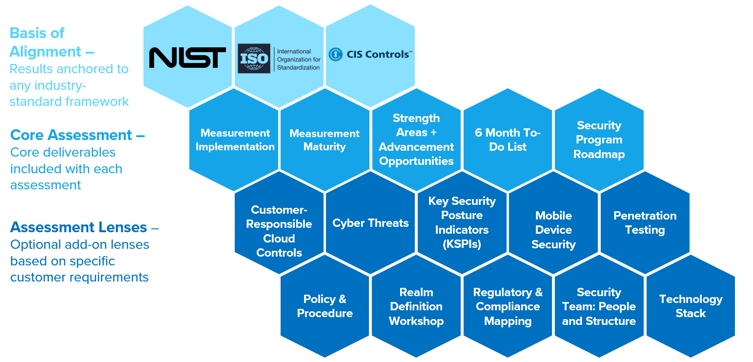 Benefits of K logix's Security Framework Assessment:
Increase influence of cybersecurity leadership

Achieve a strategic, proactive and top-down approach

Obtain an independent, third party view into your security program
Security Framework Assessment Sample Deliverables:
Narrative Report PDF: Identified common theme risk areas and executive-friendly findings and recommendations.
Engagement PowerPoint: Includes detailed findings summarizing strength areas, opportunities for improvement, and more.
Executive PowerPoint: High-level view of findings tailored for executive audiences.
Roadmap: Recommendations for a move-forward strategy to meaningfully advance the security program and posture.
Six Month To Do Lists: Areas to take immediate action including foundational security program areas and tactical risk mitigation items.
Interested in learning more? Contact us below.