Rapidly make a justified security product investment
using K logix's vendor agnostic methodology
​
K logix's Technology Advisory service leverages our proven methodology using a vendor-agnostic, risk-based and business case driven approach. The result is an analysis-backed, justified technology product investment decision.
Make a technology product investment in any security marketspace area using our Technology Advisory service.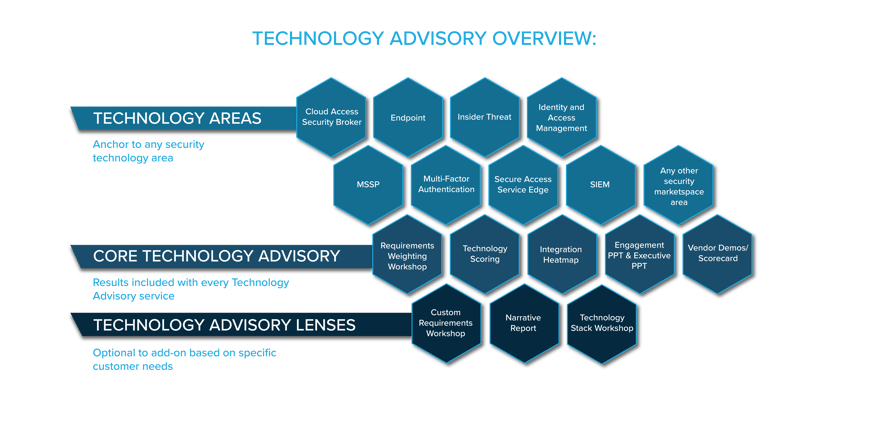 Technology Advisory Benefits:
Cross-Functional Collaboration

: We bring together business and technical stakeholders to determine

appropriate requirements for product evaluation and ensure buy-in across the

organization

Proven Methodology

: We leverage our proven, repeatable methodology through

workshops, interview sessions, and requirements analysis

Data-Driven Justification:

From kick-off to final result, we deliver a justified, analysis-backed

technology decision with data-driven visuals

Accelerated Time to Value: Leveraging K logix as an agnostic third party results in shorter timelines to a product decision
Technology Advisory Deliverables:
Heatmap: Identification of areas where products had critically different scores and which products meet (and miss) customer

requirements

Technology Scoring: Using visual charts, compare product scoring against each other

Vendor Demos: Script and scorecard based on specific customer requirements with facilitated vendor demos
All of these visuals and content are wrapped up into an engagement overview and executive-friendly PowerPoint presentation.

Read the Datasheet
Interested in learning more? Let us know by filling out the form below.