Letter from Kevin West
Published On: December 12, 2018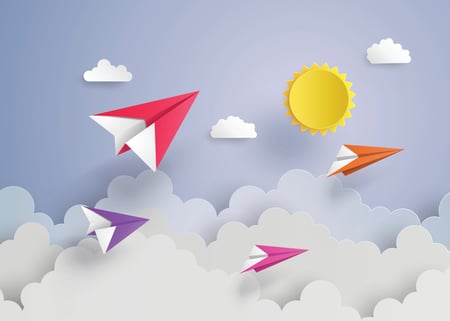 VIEW FEATS OF STRENGTH MAGAZINE


THINGS ARE LOOKING UP FOR CISOS
In this issue of Feats of Strength, we check-in with CISOs we previously featured in September 2015's issue, we profile leading CISOs, and we discuss the ever-evolving role of security leadership. The goal of checking in with CISOs we profiled three years ago is to gauge their progress, understand how their goals and challenges have grown, and compare all of this to current CISO trends. This enables us to gain a deeper, more thorough understanding of our CISO community. I want to share what we've learned and what you will read in this issue.

Based on what we are hearing from the CISOs profiled and industry trends, we found CISOs are switching roles more often than ever before. Compensation and executive support are two of the most important considerations when making the decision to change roles. It is important to recognize why executive alignment and empowerment are keys to success for a security program. CISOs want to make a powerful impact in a way that brings security and the business together in a unifying manner. Not only does this alignment enable decisions faster and more streamlined, but CISOs are able to accomplish their goals with less roadblocks. This means accomplishing objectives without having to spend a painstaking amount of time educating executives to justify their decisions.

In our research, 65% of enterprise organizations have CISO roles, up from 50% in 2016, an incredibly positive advancement in our industry. This increase is mainly due to more organizations recognizing the business value of having a CISO in their organization. Today, many boardroom members are calling for strong CISOs to help their organizations, a stark contrast to the lack of understanding as recent as a few years ago. They want CISOs to be less of a figurehead and more of a business enabler, resulting in increased budget to hire and retain CISO positions.

Another significant statistic is the increasing cybersecurity program budget. With 9 out of 10 companies planning to increase cybersecurity spending by an average of 13% next year, CISOs are planning to increase their technology spend, add more headcount, and align with industry frameworks. Boards are becoming more involved in cybersecurity budget spending, moving them even closer to understanding the value of security being a true driver of business success.

On page 18, Thom Langford, previously featured in the magazine in 2016, shares his thoughts on the evolving role of the CISO and why security should be considered a competitive advantage. Thom says, "We're not separate from the business. We're a fundamental part of it. And also aligned in the security function towards the ultimate goals of the business." Again, CISOs are paving their ways to ensure security becomes cemented as core business functions.

So, what does this all mean? It means CISOs are tasked with balancing their elevated roles and ensuring they keep organizations safe. Not only are they navigating an increasing number of threats, but they are required to leverage their business skills to gain a stronger foothold in organizations. As a company, K logix is committed to helping CISOs accomplish this. I want to make sure I share more about who we are, since some of our readers may not be as familiar with our organization.

WHY DOES K LOGIX PUBLISH FEATS OF STRENGTH?
K logix founded Feats of Strength magazine to provide a platform for CISOs and security leaders to share their story. We wanted to bring together the security community and share the trends we analyze and research, while also educating on information security challenges and objectives.

Our team produces all content, interviews every CISO we profile, and publishes the magazine. We work hard each quarter to provide relevant information that resonates with the top challenges and goals of the information security community.
Not only do we want to provide a platform for CISOs to share their voice and deliver business-focused information security content, but we extract trends that directly impact our methodologies and service offerings.

WHAT DOES K LOGIX DO?
K logix is a business-focused information security consulting organization. Founded in 2001, we have always approached our work with a sole focus on information security.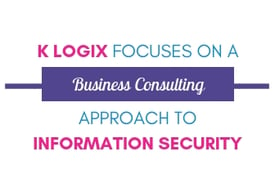 For the past 17 years, we have worked with organizations to help their security teams align to the priorities of the business. We take a consultative and analytical approach to addressing the top challenges security teams face through our end-to-end capabilities.
We do this through our core focus areas: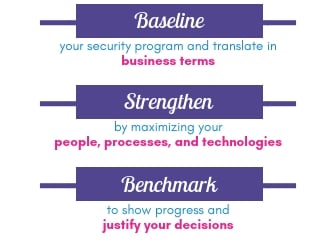 We would love to share more about what we do with you, so please do not hesitate to reach out to learn more about us. You can also learn more about us at www.klogixsecurity.com.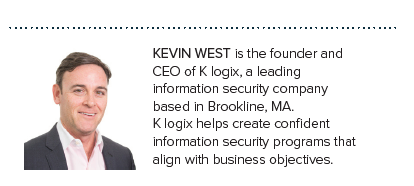 Subscribe
Stay up to date with cyber security trends and more