Intro to SOC 2
Published On: February 3, 2023
Overview
In a world where security is as much a hot topic for organizations as it is a concern, the impeding question has continued to linger on how they can truly protect themselves and their customers. Security is a constantly evolving landscape where threat actors find new methodologies each day to attempt to exploit organizations for the data they protect. For this reason, to safeguard customers and their data, as well as maintain their trust, organizations must show that they have effective and adequate security measures in place. To accomplish this, frameworks are a popular route companies have pursued as means of showing a customer that security is a priority, is kept in mind from the beginning, and is in place. One of the more prominent frameworks is American Institute of Certified Public Accountants' (AICPA) Systems and Organization Controls (SOC) 2.
SOC 2 Criteria
SOC 2 is a framework that focuses on controls for an organization to implement based on the Trust Services Categories (TSCs) of security, availability, privacy, confidentiality, and processing integrity. The criteria outlined in SOC 2 provide guidance on relevant areas of cybersecurity that pose the highest risk to organizations and provide insight into other areas of their security program that they should continue to improve. Below is a description of each criterion:
Security:

Measures taken to safeguard information and systems from unauthorized access, as well as potential damage or compromise that could affect the privacy, confidentiality, integrity and availability of the information or systems

Privacy:

Measures taken to manage how personal information is collected, utilized, maintained, disclosed, and disposed

Confidentiality:

Measures taken regarding information that is considered confidential to protect and manage it in an organization's systems

Processing Integrity:

Measures taken to ensure processing conducted by systems are accurate, monitored, timely, complete, and authorized in order to comply with an organization's standards to carry out normal business processes

Availability:

Measures taken to confirm information and systems are available to carry out business functions in compliance with an organization's standards and needs.
Benefits of SOC 2
SOC 2 is a globally recognized standard that shows organizations have adequate security measures in place. This reduces the need for numerous individual client audits as SOC 2 provides a level of understanding to customers of the depth of the organization's cybersecurity program. For example, with SOC 2, an organization can receive quick approval from vendors and other third parties in which they seek partnership.
SOC 2 assists organizations in aligning their policies and procedures with industry standards and compliance regulations. This helps build immediate trust with customers as they have confidence that the security measures being implemented by the organization are meeting recognized standards to protect their data.
Despite the benefits of having certification of a framework, many organizations still lack it. For this reason, organizations that achieve certification of a framework like SOC 2 have an advantage over their competitors without it. Although they may have ample security measures in place, SOC 2 provides additional assurance and confidence to an organization's clients.
Another beneficial aspect of SOC 2 is that of all the criteria it encompasses, the only area assessed by default is security. Many organizations find this useful as they have the opportunity to implement the controls relevant to the security criteria to attain SOC 2 certification, and in the background, may work diligently toward improving the other criterion included in the next evaluation.
There are also two reports an organization can obtain from SOC 2 – Type 1 and Type 2. A SOC 2 Type 1 report provides an overview of the controls an organization has in place, while a SOC 2 Type 2 report evaluates the operating effectiveness of the controls in place over a period of time – typically six months or a year – and identifies any exceptions. A key advantage of a Type 2 report is the exceptions identified pinpoint areas in an organization's security program and controls that have vulnerabilities that a threat actor can exploit. This provides them with guidance on where to focus to make improvements and implement additional security measures where needed. For example, if an organization is working with a healthcare client and Protected Health Information (PHI) is being shared, a Type 2 report would show the client that the organization has secure and tested methodologies of data transfer in place to ensure PHI is not compromised and maintains integrity. Regardless of an organization's desire, both are available to satisfy the requests of a client.
Overall, the goal with SOC 2 is to assist organizations in building and solidifying a strong foundation of a security program, as well as understand cybersecurity measures that are necessary to safeguard their organization, their clients, and the clients' data. Not only does SOC 2 ensure that an organization's security program and plans align with industry standards, it also provides assurance to customers that their protection is of the utmost importance and will be maintained. In addition, it provides organizations with guidance on how to continually improve their procedures and policies as security is a constantly moving target, and, therefore, requires organizations to adapt to the constantly changing landscape.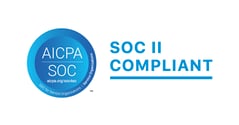 How K logix Helps
K logix assists customers in understanding security frameworks such as Systems and Organization Controls (SOC) 2, and how they are leveraged to bolster their security program, as well as mitigate successful attacks from threat actors. K logix provides services to prepare organizations to attain compliance for security frameworks, like SOC 2, and create a plan of action to achieve it. With the threat landscape constantly shifting, it is our top priority to ensure organizations are well equipped and well prepared to not only stop tomorrow's attack but protect customers and their data. To learn more about K logix services, contact us: info@klogixsecurity.com.
Image source: https://www.aicpa.org/
Subscribe
Stay up to date with cyber security trends and more